IDFA Online Learning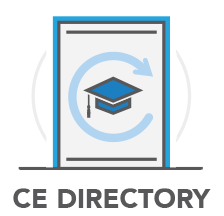 Need to fulfill your CDFA CE requirements? IDFA has partnered with continuing education providers to offer pre-approved CE courses that adhere to our curriculum standards.
For more information, use our CE Directory or contact our CE Sponsors below.

Association of Divorce Financial Planners
ADFP is an interdisciplinary not-for-profit national association whose mission is to help its members succeed in their careers by:
Delivering credit-eligible educational content both in-person and online;
Connecting members with local colleagues through our extensive network;
Marketing and promotional activities to educate the general public about the benefits of partnering with members of our association during the divorce process; as well as a member directory for public search; and
Formalizing strategic alliances with interdisciplinary professional organizations to recognize and promote our divorce financial planning community and unique expertise.
For more information, please visit: www.divorcefinancialplanner.org
Beacon Hill Financial Educators
Offering quality self-study continuing education courses for financial planning, accounting and tax professionals since 1995.
Since many financial professionals have licenses in multiple fields, Beacon Hill offers dual-credit courses so that these customers can satisfy their CPE requirements more efficiently, including courses in all subject areas, including
Divorce
Ethics for all states, all licenses
More than 200 courses written by the best authors
Most courses updated annually
Online, download, and print formats
Online exams, instant grading, and certificates
Online access anytime to your complete course history
CPE credit available for:
Enrolled Agent (EA);
National Association of Personal Financial Advisors (NAPFA);
Certified Divorce Financial Analyst (CDFA®);
Certified Public Accountant (CPA); and
CERTIFIED FINANCIAL PLANNER™ (CFP®).
For more information, please visit www.bhfe.com or email contact@bhfe.com

BCC is Financial Planning Education in Motion!
Business Career College has been offering education to the financial services industry since 1997. We work with financial services professionals at all stages of their career, from initial licensing (LLQP), to continuing education (CE), to designation programs (CFP®, CLU®, EPC™, CHS™). We are committed to being recognized as the financial services educator of choice in Canada with a dedication to the highest standards of ethics and education.
Our programs and courses are available online with either live, instructor-led or self-paced, instructor-supported delivery options. We focus on providing individualized solutions for all our customers with real time support to all our students and clients, whether via telephone, email, or our 24-hour Chat Line.
Currently BCC offers an array of Continuing Education courses including live seminars, live webinars online recorded courses, podcasts, and business planning video series. New content and options are developed on an ongoing basis. Our offerings are accredited by many organizations (including FP Canada, Insurance Councils, The Institute, CIEPS, and IDFA) and we aim to provide content that will meet the requirements for as many licenses and designations as possible.
Our growing CE catalogue includes but is not limited to topics such as: Ethics, Professional Responsibility, Taxation, Business and Family Financial Planning, Insurance, Investments, Group Benefits, Canadian Regulation, and Practice Management.
For more information, contact Kelsey (kelsey@businesscareercollege.com) or Penny (penny@businesscareercollege.com) or visit www.businesscareercollege.com for a full list of our course offerings.

Reverse Mortgage STRATEGIES for your Grey divorce clients. How divorce housing and financial cash flow can be improved by one or more of the Reverse Mortgage options. Options include reverse purchases, unlocking home equity through a stand by line of credit, lump sum payment or monthly cash payments, or any combination. Reverse Purchases allow one or both spouses to purchase their own separate home with approximately 60% down and no monthly principle and interest mortgage payment required.
For more information, please visit: www.c2financialcorp.com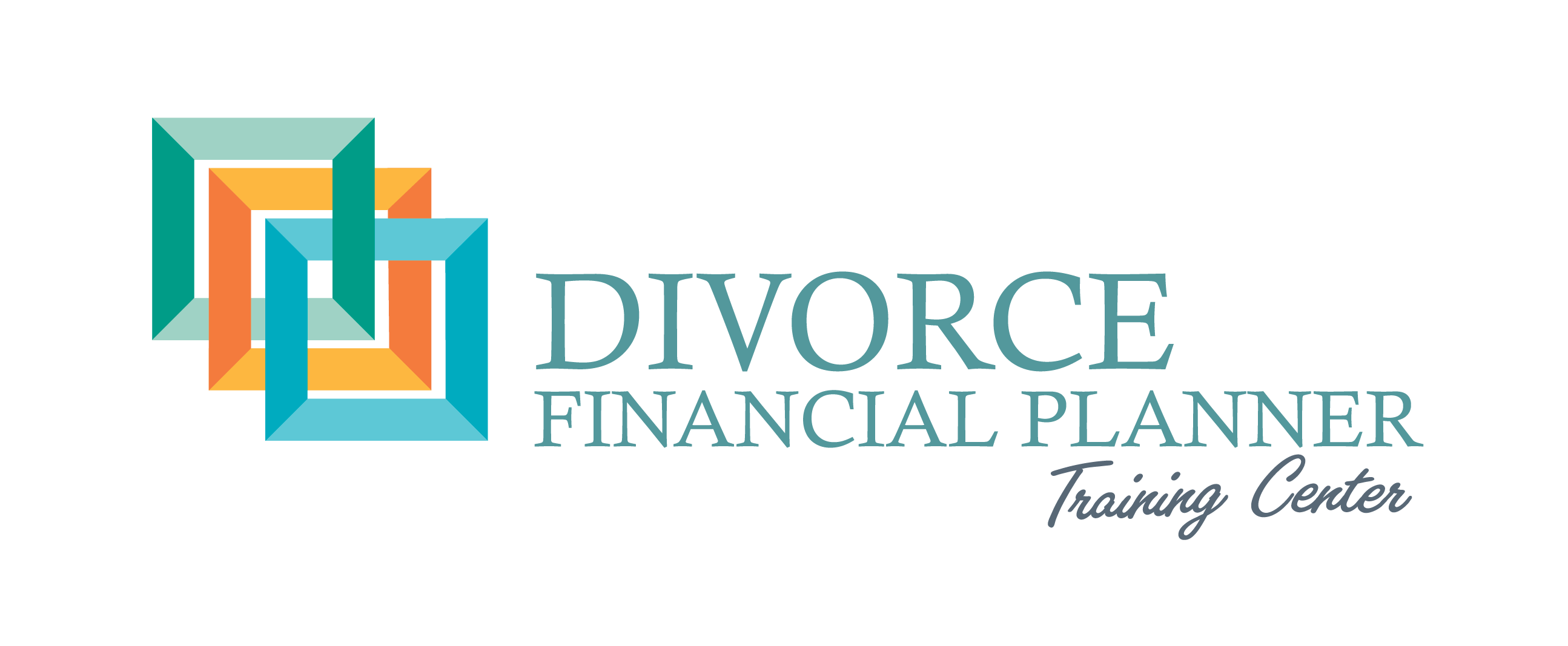 Divorce Financial Planner Training Center
Let the professionals at the Divorce Financial Planner Training Center help you become the best divorce financial planner you can be. The need for divorce financial planners has never been more urgent. Our courses will ensure that you handle your cases with expertise and confidence. From on-demand training to a full-year intensive, we provide the training you need, when you need it, on your terms.
What our students have to say:
"Don't try to re-create the wheel when Nancy Hetrick already has it figured out. She will provide you with the structure, process, and know how to get your divorce practice off the ground. Going through VELOCITY easily saved us 6-12 months of trying to figure it out for ourselves."
— Derek, VELOCITY Member
"The VELOCITY program has helped me ramp up my business faster than I ever could have done alone! I strongly recommend VELOCITY to any other CDFA® professional looking to grow their business. There is just too much to learn by yourself. With VELOCITY you benefit from Nancy's hard won experience and share in the knowledge and experience of other VELOCITY participants.
— Andrew, VELOCITY Member
Your time is NOW! You've already invested in a credential—don't let it get dusty on the shelf. Call me today to discuss your thoughts and see if you're a good fit for my programs. What are you waiting for?
For more information, please visit: www.DivorceFinancialTraining.com
Family Law Software is software for analyzing and reporting the financial aspects of divorce. It is a detailed and comprehensive financial planning tool, handling automatic tax calculations, growth of investments, liquidations (including tax and penalties on liquidations), required minimum distributions of IRAs and 401(k)'s, the impact of timing on Social Security payments, defined benefit pension valuations, spousal support present value calculations, what if scenarios, the tax impact of spousal support, and much more.
For more information, please visit: www.familylawsoftware.com
The Heckerling Institute on Estate Planning is the leading educational conference for all members of the estate planning team, including attorneys, trust officers, accountants, charitable giving professionals, insurance advisors, elder law specialists, wealth management professionals, educators, divorce financial analyst professionals, and nonprofit advisors. In addition to providing the highest quality educational programming, the Institute offers unparalleled networking and professional development opportunities and the nation's largest exhibit hall dedicated to the estate planning industry.
The 53rd Heckerling Institute which will take place January 14-18, 2019, will offer practical guidance on today's most important tax and non-tax planning issues, including the planning challenges and opportunities presented by the 2017 Tax Act. It will also offer valuable insights and innovative ideas for planning effectively in what remains an uncertain and unpredictable political and economic environment. Attendees can benefit from programs covering a wide range of advanced level planning topics. Please visit our website for a complete program brochure.
For more information, please visit www.law.miami.edu/Heckerling or email Heckerling@law.miami.edu.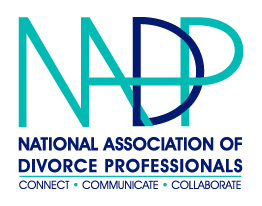 The National Association of Divorce Professionals brings together all of the licensed professionals that help their clients through the divorce process, for strategic networking and collaborative connections, divorce-centered education and business development. Our members include attorneys from many areas of the law, accountants, financial advisors and planners, bankers, mental health therapists, realtors and mortgage experts and many more. We introduce educated and compassionate financial advisors and planners, wealth managers and money managers to the centers of influence in the divorce industry to build strong and dedicated teams for divorcing families. Through our in-person chapters to our online platform, we open the doors to those professionals that will make a difference in the lives of your clients, while making an impact on your business.
For more information, please visit: theNADP.com

We have been serving legal professionals for almost 40 years providing continuing legal education that is second to none.
We provide accredited CLE in all 50 states and Puerto Rico. We are nationally accredited and provide learning formats that fit every need. This includes live, in-person seminars, and the largest, most diverse catalog of legal courses taught by expert practitioners. With over 18,000 resources—including 2,000 live seminars and 5,000 on-demand courses—we're providing the most diverse catalog in the industry. We work with more than 500 credit-granting organizations so our customers can be confident that they get the appropriate credit.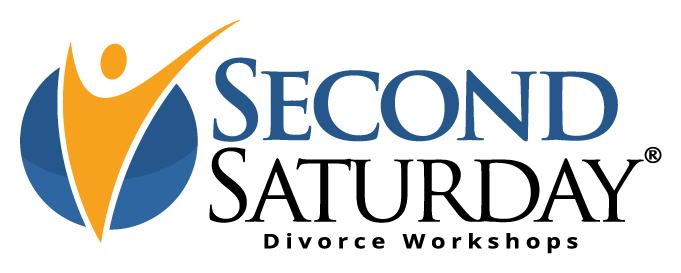 Second Saturday is the critically acclaimed divorce workshop founded in 1989 by nationally renowned advocates/wealth managers Candace Bahr and Ginita Wall. Second Saturday offers non-biased financial, emotional and legal advice from qualified local professionals, providing people with the knowledge, support, resources and trust that they need to survive the divorce process and move forward with confidence toward a new life.
For more information, please visit: www.secondsaturday.com

SG and Associates offers coaching to service-based entrepreneurs and professionals who want to build a more profitable business by using the principles of authentic selling to create a consistent flow of new business and clients.
Sylvia Garibaldi, Founder, SG and Associates is an energetic and passionate Business Coach with over 10 years of experience helping hundreds of high earning service professionals achieve outstanding results in their business.
As an accomplished coach and business strategist for service-based professionals and experts, Sylvia can get right to the source of the challenge, lay out a rock-solid success strategy and keep her clients on track to reach their goals. By motivating and inspiring clients, Sylvia's valuable insights also allows them to stand out and become well-known experts in their respective industries.
To access Sylvia's expert training program for CDFA professionals: How To Find More Ideal Clients For Your Divorce Practice, visit: www.sgandassociates-school.thinkific.com/
| Access Date | Quiz Result | Score | Actions |
| --- | --- | --- | --- |
Learning Menu
Search
Search the entire Learning site by Category, Type and Content.