IDFA Online Learning
Effectively Drafting QDRO's and Like Orders to Divide Retirement Plans in Divorce
Product not yet rated
Includes a Live Event on 09/08/2022 at 2:30 PM (EDT)
Discussions center around how to calculate and determine what is considered marital among the various states, Issues related to DROP and BacDROP, survivor benefits, using QDROs for child support, and how to effectively deal with plans that cannot be divided as marital property. Sample language will be provided along with a basic understanding of QDROs and the importance of settlement agreement language.
Tim Voit
Certified QDRO Specialist Certified QDRO Analyst
Tim Voit is the author of Retirement Benefits & QDROs in Divorce (published by CCH), as well as Federal Retirement Plans in Divorce—Strategies & Issues. He has prepared QDROs and valued pensions for nearly 30 years and taught at the International College courses specific to the preparation of QDROs. He is a graduate of the University of Wisconsin – Milwaukee and has has been qualified as an expert witness in both state and federal courts.
Mr. Voit has been retained in legal malpractice cases by the insurance carrier to reverse QDRO transfers and/or compute damages and is often called upon to lecture on liability issues. He has been interviewed and quoted in Forbes, BusinessWeek, NewsWeek, and Rueters. Mr. Voit has developed online courses for CCH, IOMA, and the International College, specifically the Introduction to QDROs in Divorce and Effectively Drafting QDROs in Divorce.
$i++ ?>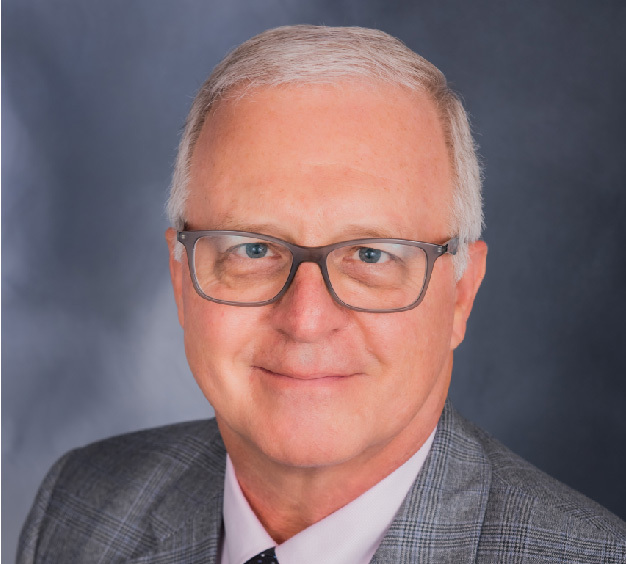 David Smith
CDFA, MAFF, CQS, ChFC, CASL, D.M.D, Ret. Lt Col, USAF
In April of 2015, David Smith opened his comprehensive divorce financial planning firm, Sand Oak Divorce Solutions, in Panama City, Florida. In addition to the personal experience of seven divorces in his own family, David realized an overwhelming unmet need in his local community. Couples and individuals lacked access to an unbiased professional resource to provide affordable, focused, and divorce-specific financial education and advice, to help them "divorce smartly."David is passionate about making divorce a less stressful and more cost-effective experience. As a Certified Divorce Financial Analyst® (CDFA®), he specializes in helping individuals and couples answer the financial questions they have before, during, and after their divorce. As a Financial Settlement Facilitator, Certified QDRO (Qualified Domestic Relations Orders) Specialist (CQS), and Master Analyst in Financial Forensics® (MAFF®), David assists with document collection, completing financial affidavits, identifying creative settlement scenarios for marital property division, alimony and child support calculations, pension valuations, QDRO preparation and facilitation, and separate property tracing.
Other specialties include helping clients smartly divide brokerage accounts, retirement plans, pensions and annuities; evaluating whether or not to keep the marital home, and the short and long-term effects of these critical decisions.
As a Collaboratively Trained Financial Neutral and Florida Supreme Court Certified Family Mediator, David can work either jointly with both parties (with or without Attorneys) to design their own best outcomes for their individual situation, with both parties in the Collaborative Divorce process, or with only one party within the divorce.
David is an independent Financial Advisor, Chartered Financial Consultant® (ChFC®), Chartered Advisor for Senior Living (CASL) & Financial Organizer & Coordinator with over 13 years' experience.
In 2002, he retired from the U.S. Air Force after serving 20 years as a General Dental Officer. He is married, has two wonderful daughters, and enjoys listening to smooth jazz and informational podcasts, taking long jogs early in the morning, and getting out on the water in his kayak for some occasional fishing and relaxation
$i++ ?>
Key:

Complete

Next

Failed

Available

Locked
Effectively Drafting QDRO's and Like Orders to Divide Retirement Plans in Divorce
09/08/2022 at 2:30 PM (EDT) | 60 minutes
09/08/2022 at 2:30 PM (EDT) | 60 minutes
This workshop focuses on effectively drafting QDROs for both defined benefit pension plans and defined contribution plans (401ks), as well as how to prepare Court Orders Acceptable for Processing (COAPs) for federal employees and military.
Live Viewing: 3.50 CE credits and certificate available
Live Viewing: 3.50 CE credits and certificate available